Miho no Matsubara Culture & Creativity Center Miho Shirube



This name incorporates two meanings: "To know Miho" and "Guiding."
The name was chosen to denote our hopes that the center will become a place for visitors to learn about pines and the history and culture of Miho, guide them to the beautiful sceneries created by Mt. Fuji and pine groves, as well as a place to indicate the ways to preserve the area and create culture going forward.
The name incorporates the center's hopes to create Miho no Matsubara's culture, refined with new attractions, by integrating the area's cultural and natural values through interacting with locals and visitors from around the globe, together with handing down the World Heritage Site to the next generation through publicizing the area's values and charms as well as its developments on preserving the site.

As presented in the swan maiden legend and many works of art, Miho no Matsubara has blended in to people's lifestyles such as in the wall paintings of public baths and daily necessities, and continues to be embraced by the Japanese as scenery embodied in their minds.
Miho no Matsubara's breathtaking landscapes and beauty displayed in various works will stimulate visitors' creativity and sensitivity. They present Miho no Matsubara's "connections invisible to the eyes," such as the spiritual bonding between Mt. Fuji and Miho no Matsubara recognized as a World Heritage Site and the aesthetic sense and sensitivity of the Japanese.
Miho no Matsubara

Here, we will introduce geographically distinctive sand spit structures of the Miho peninsula and the sacred history of the region.

Outline of Miho no Matsubara
Origin of the Miho Peninsula
Sacred Miho

Mt Fuji worship and Miho no Matsubara

We will introduce the Japanese people's faith in Mt. Fuji together with the relationship between Mt. Fuji and Miho no Matsubara located far apart.

Looking up at Mt Fuji
Fuji Mandala painted on silk
Miho no Matsubara and Mt Fuji

Hagoromo Folk Tale (The legend of Hagoromo)

Here, we will compare the swan maiden legend passed down in Miho no Matsubara and the legend in other regions, as well as introduce to you a French woman's connection to the area.

Legend of a celestial maiden in Miho
Swan maiden legends
"Hagoromo" noh song crosses the ocean

Source of Artistic Inspiration

The view from Miho has fascinated many artists and inspired many works of art. Here are some works that depict Miho no Matsubara.

Place of utamakura
Miho no Matsubara in paintings
Miho no Matsubara as a subject of ukiyo-e

Further spread of Miho no Matsubara

In the late Edo period (1603-1868), the depiction of Miho no Matsubara and Mt Fuji together was widespread among ordinary people and was adopted as the subject of various handicrafts and printings.

Miho no Matsubara in every-day cultural life
Miho no Matsubara painted on daily necessities
Miho no Matsubara, a site of scenic beauty

Passing along to the future

Miho no Matsubara was selected as one of the cultural assets that constitute the UNESCO world cultural heritage site, "Fujisan, sacred place and source of artistic inspiration.

Registration as a world cultural heritage site
Countermeasures
Our Resolution

Miho no Matsubara is known by the Japanese for its breathtaking view of white sands, green pines, and Sacred Mt. Fuji for centuries. The numerous works of poetry and art prove the extent of how the scenery has inspired the Japanese and captured their souls.
Its remarkable universal value was recognized and was designated as a UNESCO Cultural World Heritage Site as one of the components of Mt. Fuji: Fujisan, sacred place and source of artistic inspiration in June 2013.
The Shizuoka City Miho no Matsubara Culture & Creativity Center was completed recently and will inform visitors on the value and charm of the tourist attraction and part of a Cultural World Heritage Site, together with the importance of preserving pine groves, as the facility located in the front door of Miho no Matsubara and pass them down to future generations.
The center also hopes to become a future-oriented facility that takes action toward creating a new culture at Miho no Matsubara, in the same way it has inspired artists in the past.

Miho no Matsubara Culture & Creativity Center Miho Shirube
1338-45 Miho, Shimizu-ku, Shizuoka
Phone:054-340-2100 FAX:054-340-2700
Hours: 9:00 a.m.–4:30 p.m. *Open everyday

By train and bus
Get off at JR Shimizu Station, about 13 min. by train from JR Shizuoka Station
Get off at Miho no Matsubara Iriguchi, about 25 min. by bus heading to Miho
About 15 min. walking distance from Miho no Matsubara Iriguchi
Get off at Miho via Hinode from Ejiri at Kashi no Ichi, JR Shimizu Station East Exit, and walk about 35 min.
About a 15 min. walk from Miho no Matsubara Iriguchi, located about 5 min. by bus from S-Pulse Renshujo Iriguchi/Suijo Bus Noriba
(Timetables may change according to the day of the week and weather conditions. Contact operators directly for questions.)
By car
About 25 min. from Shimizu IC
About 35 min. from Shimizu IC
Parking available (173 cars)

1F
Museum Shop

This shop sells products related to Miho no Matsubara, including souvenirs available only from the Miho no Matsubara Cultural Creation Center. ≫Learn more

General information

The information counter will provide you information on the center and the Miho no Matsubara area, as well as tourist attractions in Shizuoka City. Please feel free to drop by.

Earthen-floor hallway

This includes a gallery of ukiyo-e prints.

Foot baths

You can enjoy a foot bath while viewing Matsubara. Why not relax here at the end of your stroll?

Video Theater

The beautiful landscape of Miho no Matsubara and the world of beauty that derives from it, are the two types of images aired on screen here.

1st fl. Exhibition Room

Exhibits the culture and arts of Miho no Matsubara.
2F
Library and hands-on exhibition area

There is an exhibition on pine groves. Observe it through the lens of the microscope and feel the instruments made of pine. Flip through books on Miho no Matsubara.

Matsubara Preservation Office

This office works to preserve the pine grove.

Meeting Room

Contact us if you have any questions.
Note that these spaces cannot be made available for any commercial, religious or political purposes.

Terrace Rooftop

Take a break with a cup of coffee or tea whilst enjoying the scenery of Mt.Fuji and pine trees. "Japanese pine sawyers" which are found on trees damaged by pine wilt disease are also on display. (seasonal)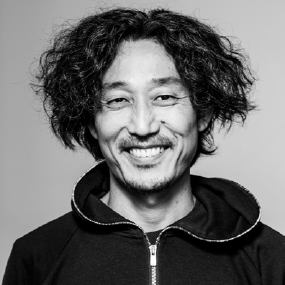 Percussionist


Tomoo Nagai

Tomoo Nagai is a percussionist born in Shuzenji, Shizuoka, and an alumni of the graduate school at Tokyo University of the Arts. Having participated in many sessions and recordings across various music genres. Nagai also takes part in numerous performance tours, such as in Indonesia, Brazil, France, Iceland and Lithuania. In Japan, he performs in concerts and art events, as well as produces music for TV programs, films and public facilities. He has been recognized in Japan and Europe as an outstanding natural sound creator for his improvisational music that features objects in nature as instruments and draws out unimagined sounds.
Otonoki playing in Miho no Matsubara Culture & Creativity Center, etc.
Mt. Fuji, pine groves, the blue sea and sky, the beautiful shore and the swan maiden legend.
I started creating this piece by thinking how to express Miho no Matsubara, one of the world's most beautiful landscapes that Japan boasts, and present the ambience of the Miho no Matsubara Culture & Creativity Center.
I specialize in composing music for and performing percussion instruments, which is the most primitive and unrestricted field in music. Inspired to render sounds based on that region's characteristics, one of my themes in composing is to find sounds from materials in that locality and convert them to music.
For Otonoki, I incorporated sounds of the sea collected at Miho no Matsubara, the winds blowing in the pine grove, the chirping of birds and sounds from an instrument I built from a fallen pine tree in the sacred pathway.
Creating sounds using local materials and incorporating them into music inspire many possibilities to the world of percussion and also demonstrates the local production and consumption of sounds.